Loading…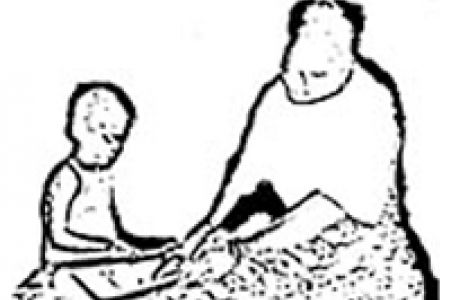 ---
What is the project about?
The Little Kids Word List is a way to keep track of the words little children know and say when they're growing up. It's part of the Little Kids Learning Languages project at the Australian National University, funded by an ARC Future Fellowship project 'Tracking language development of Indigenous children in Central Australia'.
Who is in the project?
First Peoples researchers at:
The Tangentyere Research Hub (Vanessa Davis and Denise Foster)
Red Dust Role Models (Jessie Bartlett and Alice Nelson)
and
The words are spoken by:
Vanessa Davis Peltharre
Kumalie Riley Kngwarraye
Alice Nelson Napurrurla
Jessie Bartlett Nungarrayi
Carmel O'Shannessy.
The next screens give more information.
Ethics approval has been gained from the Central Australian Human Research Ethics Committee (#CA-20-3633) and the ANU Human Research Ethics Committee (#2019-183).
Digital support
Spinifex Valley is a small software/creative agency based in Mparntwe/Alice Springs. Development v1 led by Edan Baxter. Art v1 by Edan Baxter and Ryan Khakan.
Any functionality issues? Please contact us at https://spinifexvalley.com.au
Update Log

+ Aug 2023 v0.22 - Added Pitjantjatjara. Numerous small tweaks and improvements. Removed Top Bar.
+ Nov 2022 v0.2 - Adjustment to allow adhoc page loading. Numerous visual/audio asset updates.
+ July 2022 v.11 - Assorted small fixes
+ Initial version v0.1 - May 2022